Hours & Location
Parking
Parking is available free of charge in the rear parking lot. Turn onto Missouri St. from Mission Blvd. and it is the first driveway on the right.
Check-In
When you arrive, you will enter our waiting room. Existing patients with an appointment can check in with a scanning the QR code at the front desk, or in person with a staff member.
Appointments
You may schedule appointments, cancel upcoming appointments, view your appointment history, and more using our
online booking system
.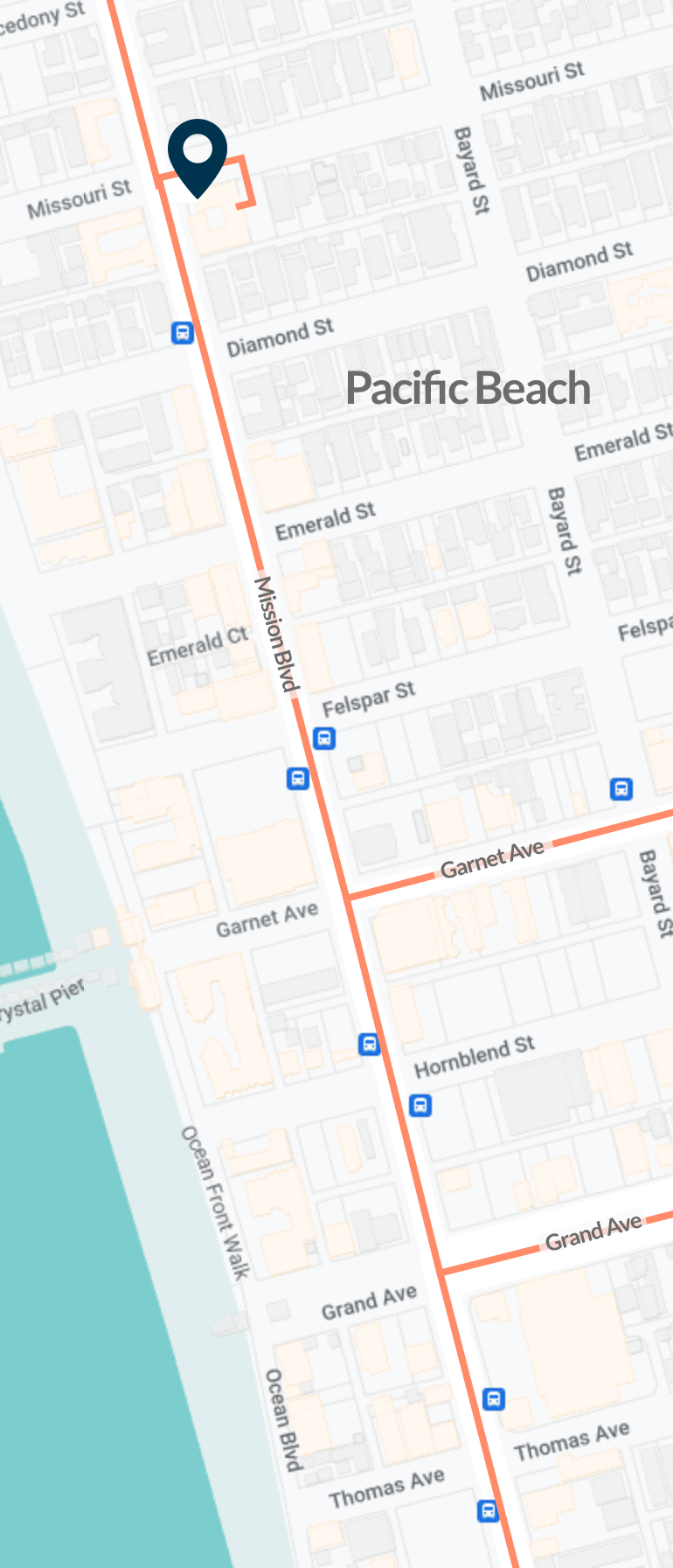 Call us
(858) 866-3345
Email us
personalizedchiropractic@gmail.com