Dr Jason Nummi, DC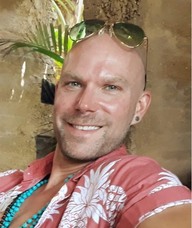 Techniques I Use:
Diversified adjusting, Craniosacral therapy, Myofascial release, Active Release, cupping, Graston, diverse massage techniques, corrective exercise, injury rehabilitation & prevention, pregnancy, pediatric & family care
About My Practice:
Drawing from 18 years of extensive global travel, advanced education, practice as a chiropractor—hinged on craniosacral therapy & myofascial release techniques, with a particular focus on athletes, mothers & babies—and teaching as a college professor of physiology, I listen intently to patients, working with them to progress on their unique healing journey toward their own central axis of health & vitality.
My goal is to develop for the patient new patterns of life function that they may continue to keep pain at bay & prevent future loss of health.
I work very close with other practitioners to unify & create a care plan to move gracefully through transitions toward optimal health.
My practice has shown me that much hurt is borne out of old muscle memory and need for emotional release which limits your ability to function optimally. Therefore, my mission is to help you more quickly improve your health by increasing awareness of the total self.
About Me:
I am a devoted yogi. I enjoy world travel, gardening, arts (viewing, discovering & creating), spending quality time with my partner, dog, family & friends.
Additional Languages:
Dutch & Spanish comprehension
Dr Jason's Disciplines